If you recently bought an RV, you probably have plans to travel across the country exploring new places, taking in the sights, and bonding with nature. You can almost taste the freedom every time you take off in your camper for a new adventure. There's only one problem: packing is difficult.
Whether you forget something or you simply run out of room, it seems like you can never pack everything you need for your trip. The good news is, we've all been there, and after years of experience, we know a few tips and tricks to make packing one of the easiest chores on your list. In this article, we will discuss eight helpful packing tips for your future camping expeditions.
Here are 8 tips to help you pack for your RV trips quicker, easier, and smarter.
1.  Make a list, then shorten it
The first and most important step happens before you actually start packing. Sit down and make a list of everything you need during your trip. Think about your daily activities from morning to night and what items you use for each activity. Once you have your list, reduce it by half. The secret is that you do not need as many items as you think you do.
For example, limit your outerwear to one item per person. Do not pack all of your linens and other clothing items, since these can be washed. For entertainment, such as movies, books, and board games, only bring your favorites. One great trick is to keep a log of the items you actually use on your next trip so that you have a better idea of which belongings are necessary and which are excess.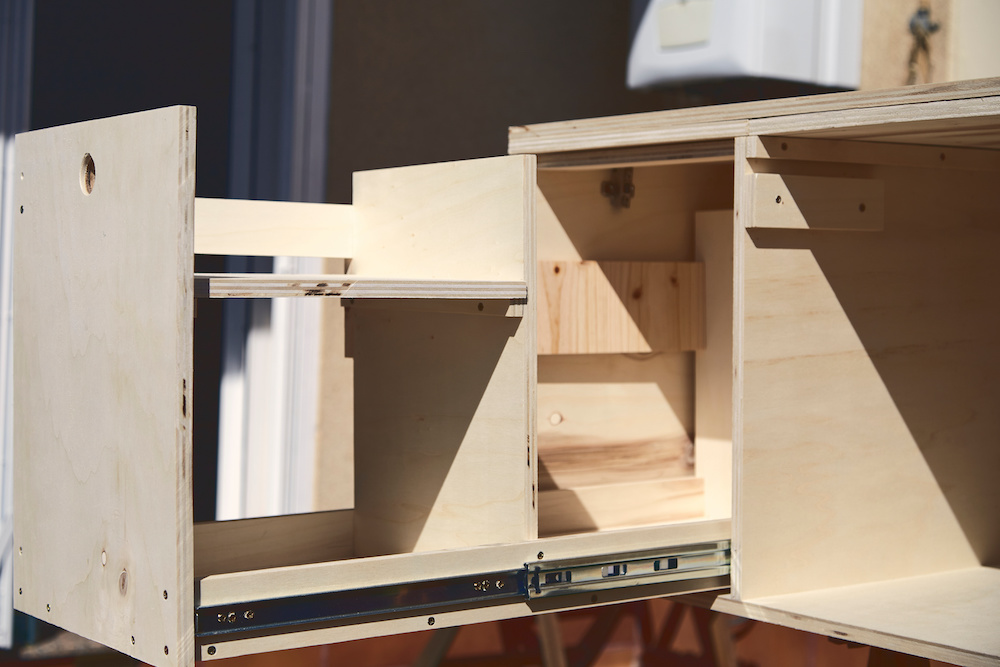 2.  Use all the nooks & crannies
Storage space is a luxury inside an RV. However, it is easy to overlook all the places that could be used for storage. Take time to investigate your RV and make note of all the various nooks and crannies that can hold items. Some examples might be under your mattress, beneath armrests, behind furniture, and under cushions.
3.  Pack non-breakables
It is important to remember that everything you pack in your RV will be shuffled around during your time on the road. This means that items stacked in cabinets and on shelves are not secure like they would be in your home. Any dishes, glasses, or containers you bring should be non-breakable. Otherwise, you will have to go to the trouble of packaging these items to protect them on the bumpy trip.
 4.  Organize, organize, organize
Even if you manage to fit all your belongings in your camper, you might not remember where everything is. In some cases, you might have cabinets and storage compartments that are full of loose items. In an RV, organization will be your best friend.
Some great organization tools are plastic storage bins, packing cubes, and color-coded bags. These will help you separate your items and find what you are looking for with ease, all while taking up less space. As a bonus, you will avoid all your stuff falling out of the cabinets when you open them.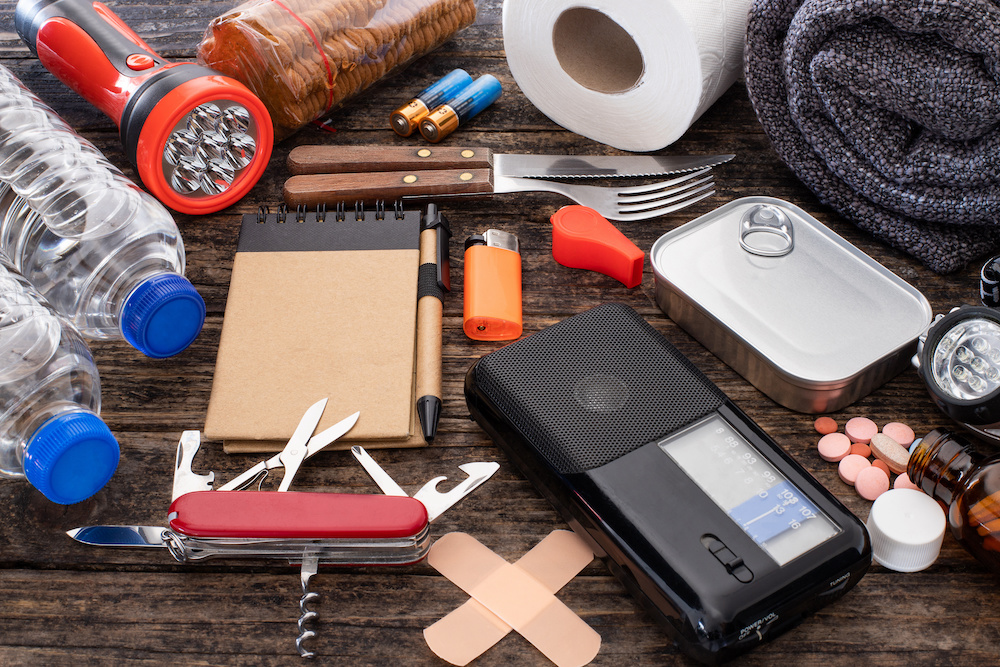 5.  Prepare for the worst
One category where you shouldn't skimp is your emergency kit. This should include plenty of tools, extra blankets, flashlights, first aid, batteries, and extra water, or a mechanism for purifying water. You can never be too prepared for emergencies, because your safety and well-being are a top priority.
6.  Multi-purpose items
Whenever possible, pack items that can be used for multiple purposes. For example, you can easily find multi-use tools and kitchen appliances while shopping online. You can also purchase furniture items that double as storage containers, such as ottomans, tables, and seating. Another idea is to bring collapsible laundry baskets. These can be used for laundry, trash cans, or extra storage, and they can be collapsed and tucked away when not in use.
7.  Prioritize your items
You might find that some storage areas in your RV are difficult to access. When choosing where to store your belongings, prioritize items by how frequently you use them. Store top-priority items in convenient, easy-to-reach places, and put less important items in those nooks and crannies that require more effort to get to.
 8.  Create more storage space
If there just isn't enough storage space, you can create more. One trick is to put up hooks where you can hang items like coats, robes, towels, and hats. If you do not want to nail hooks into the wall, you can use magnetic or stick-on hooks. For everyday items, such as the TV remote, use Velcro strips to attach them in convenient places. Another great tool is over-the-door organizers. You can store shoes, towels, or delicate items like coffee mugs in the compartments.
Start packing!
Now that you know these helpful tips and tricks for your journey, it's time to start packing! If you haven't chosen the destination for your next RV escape, we invite you to visit Alabama's beautiful gulf coast and stay at Hwy 98 RV Park. There are plenty of things to see and do here on the coast, and our 10-acre park is the perfect place to park the camper for a fun and relaxing escape.
To learn more about Hwy 98 RV Park or to schedule your stay, call us at (478) 954-5715, or visit our website, www.hwy98rvpark.com.